Hi everyone:
I am Abenah Adelaide Gonzalez, daughter of the late Christopher Francis Gonzalez (Order of Distinction). I am very passionate about the creative industries, particularly textile art/ fabric design and I've been offered a course placement from one of the world's top 10 undergraduate universities, the University of the Arts, London: Central Saint Martins. UAL: CSM was established in 1896 by the London County Council. It is a public tertiary art school in London, England and is a constituent college of the University of the Arts London. The institution has a long list of notable designer alumni including; Alexander McQueen, John Galliano, Stella McCartney, Zac Posen, Christopher Kane, just to name a few. Thousands of students worldwide try to get a placement yearly but not all are accepted. I was accepted and offered a course placement to join the BA, Textile Art course based on my portfolio and previous training only.
I hope to pioneer brand Jamaica textile art, place Jamaica on the map in this area, and play my part in building the textile industry in Jamaica so that it may become a viable economic activity on the island. I am also apart of a pioneering committee, the Brand Jamaica Fashion and Design Group, hosted by the Jamaica Business Development Cooperation and facilitated by the Ministry of Industry. The Ministry of Finance awarded me a full tuition scholarship! I now need to raise GBP 11385, approximately USD 15,000 for cost of living per annum and I am now selling fine artwork by Christopher Gonzalez to pursue her dream of making Jamaica a better place. I have placed my vision in Vision 2030, "Jamaica, a place of choice to live, work, raise families and do business. I will take up my placement the latest, October 2016. I will also put on deposit excess funding towards supporting research or farming communities to cultivate fiber or some project to teach textile art to a community.
TO VIRTUALLY GALLERY OF CHRISTOPHER FRANCIS GONZALEZ FINE ART, CLICK HERE.
Abenah Gonzalez modelling her Abenah Adelaide "Akilah" Necklace. Photo: Davion Forbes Photography.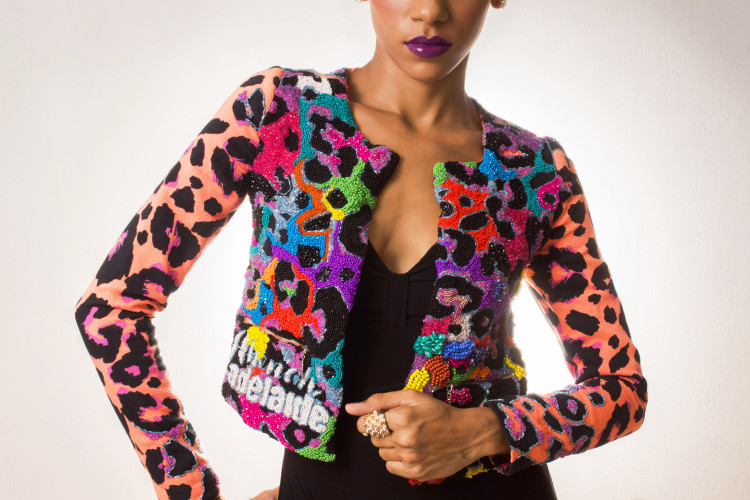 Abenah Adelaide "Ama" Beaded Jacket
Modelling an Abenah Adelaide skater dress design. Photo: Krusha Visuals.
Abenah Adelaide hand beaded textile bikini design.


Modelling Kerry Kay during a fashion showcase for Miss Universe Jamaica 2016.

Modelling Polkadots swimwear for Miss Universe Jamaica 2016 top 6 best swimwear.
Abenah Gonzalez MUJ top 4 Carib Shopper personality Challenge wearing and Abenah Adelaide hand embellished dress.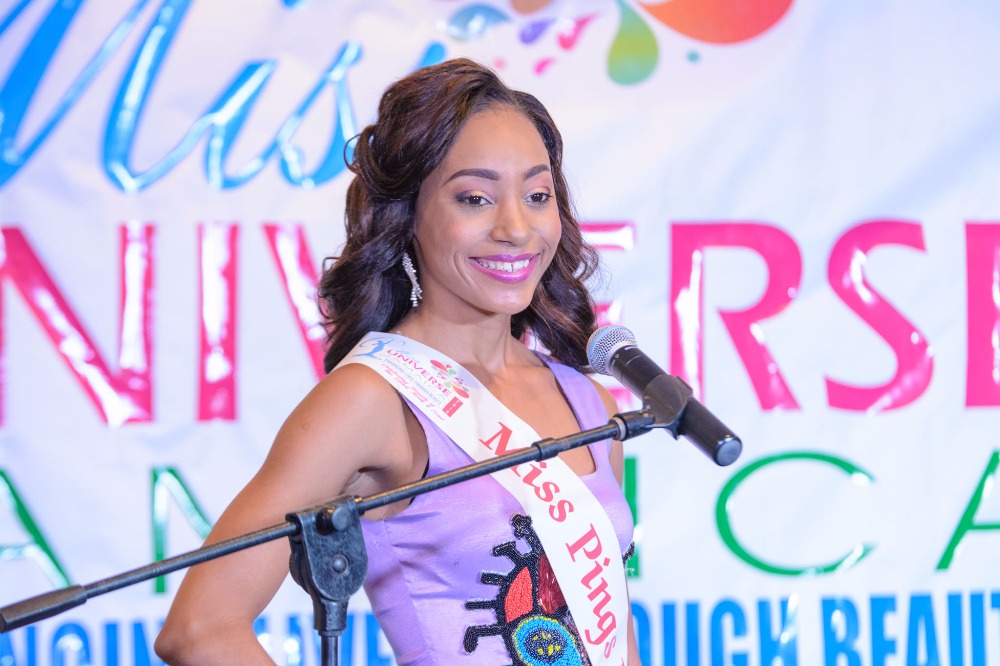 Wearing an Abenah Adelaide bodycon dress at MUJ '16 preliminary.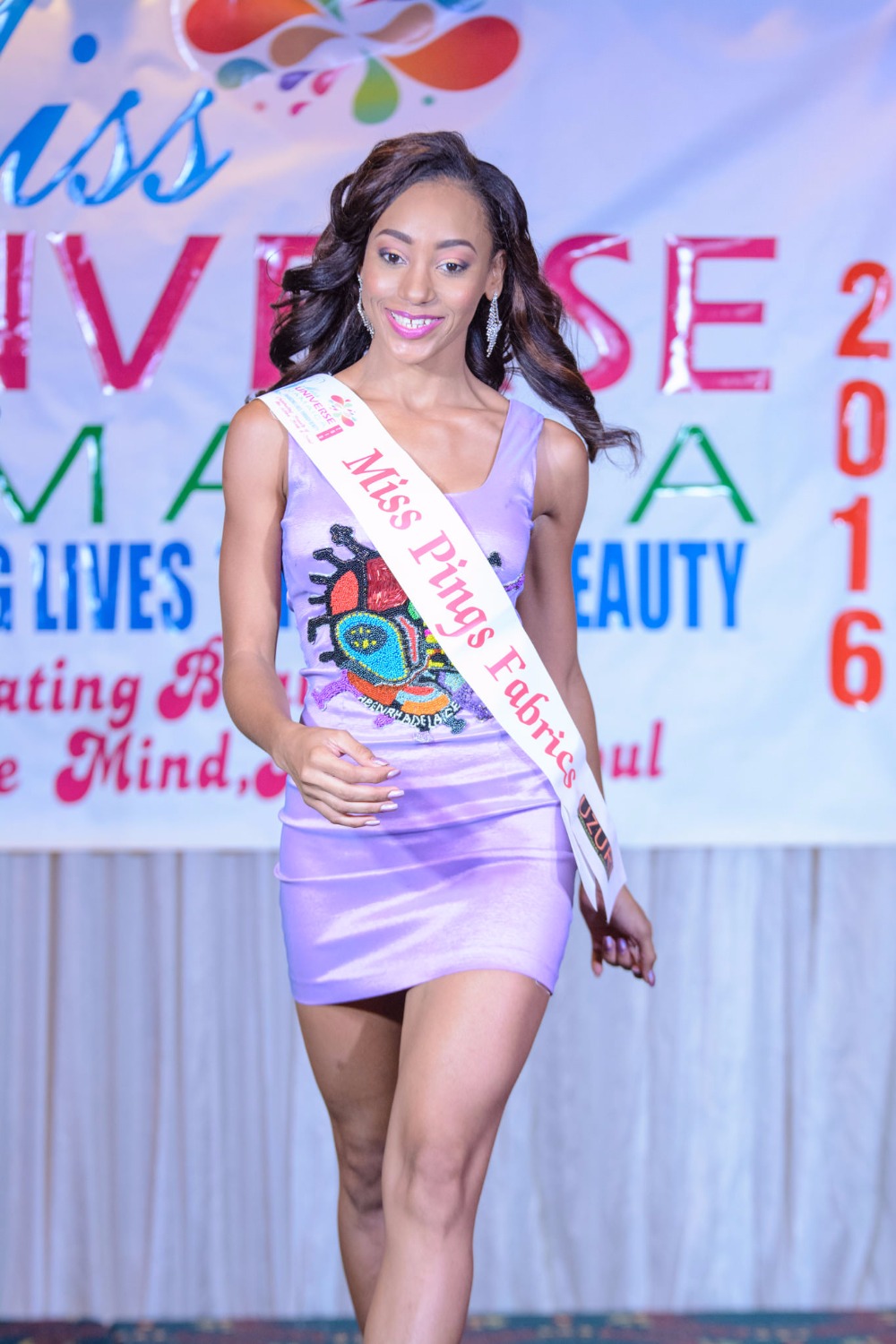 Representing Jamaica at the International Fashion Showcase, London Fashion Week.
Abenah Adelaide empire dress on the runway during London Fashion Week.
Being interviewed on Arise News, London
Taken by me. My first time approaching UAL:CSM.
Theguardian.com listed CSM as one of the world's top 10 fashion schools for undergraduates.


TO VIRTUALLY GALLERY OF CHRISTOPHER FRANCIS GONZALEZ FINE ART, CLICK HERE.

Schools Attended: Edna Manley College, School of Visual Arts (pursued an Associate of Art in Fashion Design and Textile Art), Saint Hilda's Diocesan High School for Girls (Leadership roles include: Art Club President, Drama Club PRO and Cheer-leading Captain), ORPAC Visual and Performing Art for Children, Discovery Bay Preparatory, Kiddies Art Centre, Columbus Preparatory
Voluntary Work: Loyal Palmer Grand Lodge & Loyal Rose Court of Hannah, Chapter #5 Annual Children's Treat, Ladies With A Lamp Charity Organization, Runaway Bay Senior Citizens Club (art teacher), and the Dance-A-Lot Club (art teacher).

Voluntary work at the Dance-A-Lot Club

Abenah Adelaide textile art/ bead work.